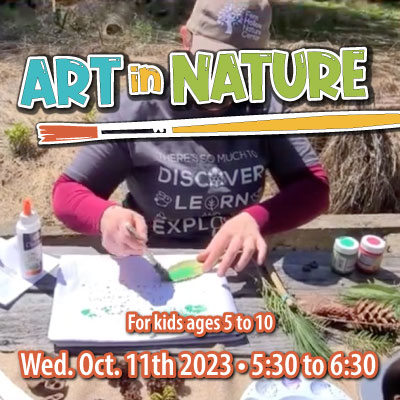 Art in Nature
Join us after school for a creative evening making art with nature around us. Children will create two pieces of art to take home. We will also spend time outside to enjoy the beautiful fall weather.
Wednesday, October 11th

5:30 to 6:30pm
At Fern Hollow Nature Center (1901 Glen Mitchell Rd, Sewickley)
For children ages 5 to 10
Member fee:  $10.00 per child
Public fee: $15.00 per child
Spaces are limited.  Registration is required.
register here!
**No tickets will be issued. A reservation under your name will be at the event's entrance.
***Requests for refunds will be accepted up until five (5) days before this program begins. Refunds will be the full amount, minus processing fees and issued via PayPal.