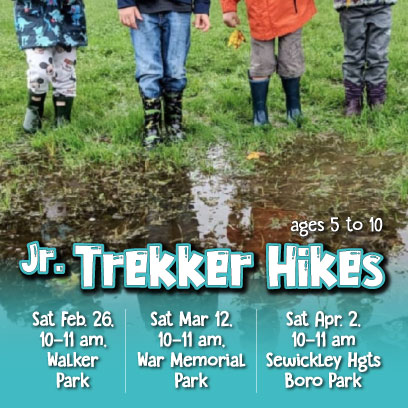 Jr. Trekker Hikes
Join us for a different hike each month as we help to give children an opportunity to explore and appreciate some of our many local parks and green spaces.
Hikes will feature easy to moderate terrain & will be a mile or less in length.
Please make sure your Trekker comes dressed in appropriate clothing and especially footwear.  A water bottle will also be necessary.
Choose from the list below at sign up:
Sat. Feb. 26, 10-11 am, at Walker Park
Sat. Mar 12, 10-11 am, War Memorial Park
Sat. Apr. 2, 10-11 am Sewickley Hgts Boro Park
Sign up here!