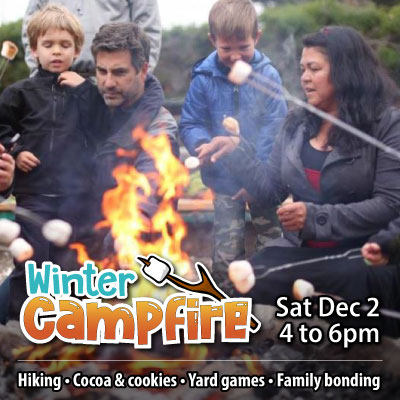 Winter Campfire



Hiking • Cocoa & cookies • Yard Games • Family bonding

Bundle up and join Fern Hollow for an evening around the campfire with hot cocoa and cookies. We'll go on a guided hike through the meadow at the end of the evening. Spend time with the family by bonding over the warm fire or playing yard games
Saturday, December 2nd

4:00 to 6:00 pm
At Fern Hollow Nature Center (1901 Glen Mitchell Rd, Sewickley)
Family fun event
Member fee:  Family of 4, $15.   Individual $5
Public fee: Family of 4, $21.  Individual $7
Spaces are limited.  Registration is required.
This is a family program.  All minors up to age 14 must be accompanied by an adult at all times.
register here!
**No tickets will be issued. A reservation under your name will be at the event's entrance.
***Requests for refunds will be accepted up until five (5) days before this program begins. Refunds will be the full amount, minus processing fees and issued via PayPal.