We are always in need of volunteers!
Adult and teen volunteers are needed to assist educators and to help with programs and events geared toward adults, families and youth.
We also need helpers for the garden, grounds and building.  There is something for everyone and every schedule.
The following Clearances are required for all Fern Hollow Volunteers
1. PA State Criminal History       2. PA Child Abuse
We can guide you through the process of getting or updating your clearances.
Contact Ms. Cam for more information.
To apply, check out the upcoming volunteering opportunities listed below, and
Fill out the form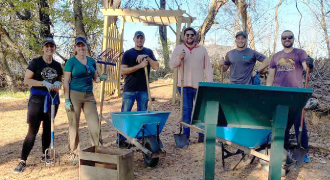 GROUNDS & BUILDING MAINTENANCE
Ground Maintenance: We are always looking for volunteers to help maintain our trails, outdoor classroom, and garden. Activities include tasks like weeding, moving debris such as fallen branches, painting (sign posts, picnic tables, outdoor classroom, etc.), mulching, litter pickup, and other typical ground maintenance jobs. Individuals or groups are equally appreciated and much needed. All ages are welcome.
Building maintenance: Volunteers to help with cleaning, painting, and general maintenance and projects in the Fern Hollow Building. All ages are welcome.
Fill out the form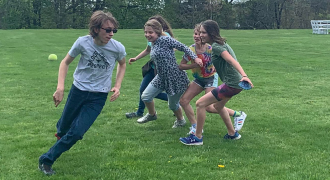 TEENAGE VOLUNTEERS
The Volunteens are teenage kids who are excited about the natural world. They volunteer at Fern Hollow for activities such as informal programs, events, summer camps and general work around the nature center. Our Volunteens have the opportunity to develop their talents in many ways such as creating displays in the nature center, leading activities and crafts at summer camp or planting native trees around our grounds. It's a fun way to help your community, the environment and fulfill your school volunteer requirements.
Fill out the form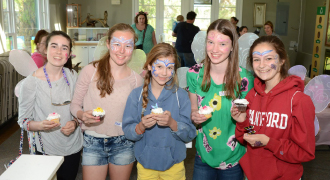 EVENT VOLUNTEERS
Fern Hollow is always looking for individuals who are interested in helping us run our various programs and events throughout the year. Event volunteers are a critical part of our fundraising events such as the Fall Music Festival, the Maple Sugaring and our Summer Gala Fundraiser. They also assist us with informal programming throughout the year as needed.
There is no training required and no minimum time commitment. If you are looking for a way to support environmental education in our community, become an Event Volunteer at Fern Hollow Nature Center!
Fill out the form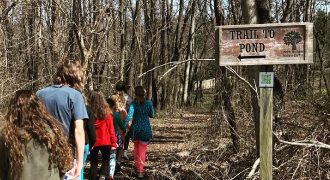 NATURE GUIDES
During our school programs, Nature Guides lead small groups of students on walks or at a station and teach pre-planned mini-lessons relevant to environmental topics (e.g. insects, mammals, plants, watersheds, etc.). We have nature guides ranging from outdoor enthusiasts to biologists to stay-at-home parents.
Everyone is welcome! Clearances are required when volunteering with persons under the age of 18. Please contact Cam with questions about obtaining volunteer Act 151 and 34 clearances. No prior experience is required. Training is provided for all school programs.
Fill out the form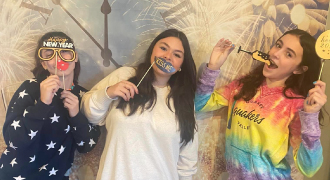 PROGRAM VOLUNTEERS
Volunteers are great helpers during our adult, family, and children programs. Volunteers assist the teacher or program leader.
Their tasks usually include lending a hand with setup and clean up, helping with activities and crafts, and assisting on hikes. All ages are welcome.
Fill out the form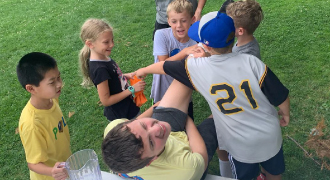 SUMMER CAMP COUNSELORS
This is an excellent opportunity for teen volunteers. Camp counselors have a great time helping environmental educators during half-day and full-day camps.
Our counselors enjoy assisting campers with arts and crafts, nature lessons, hikes, outdoor activities and games, fishing, creek days, and so much more. Sometimes we have friends who pair up as camp counselors for the same camp.
Fill out the form